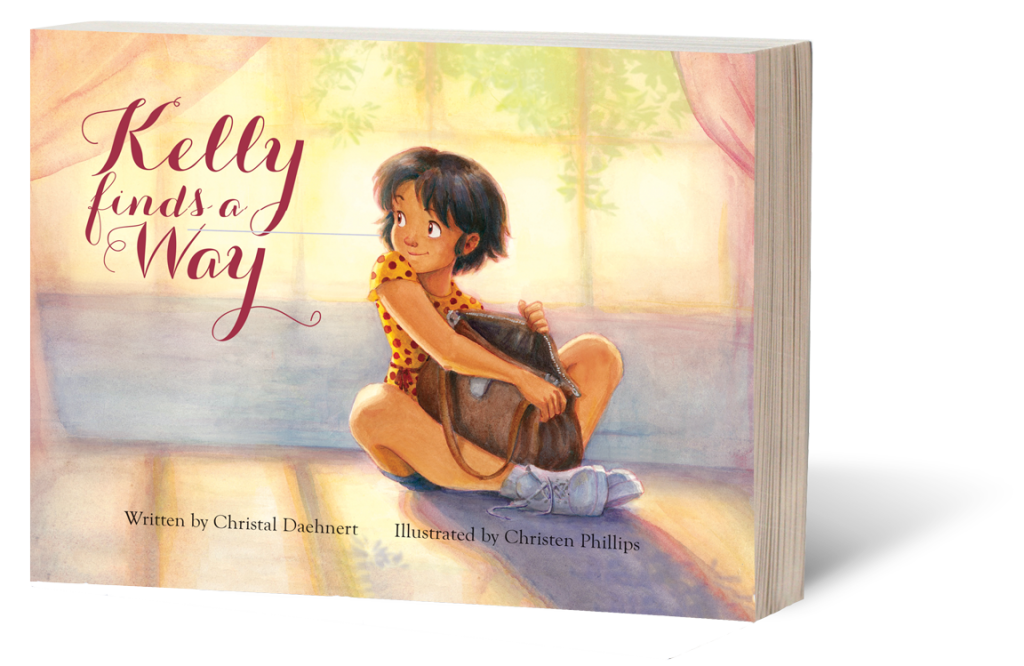 "Don't get into Mommy's purse," Kelly said out loud, remembering Mommy's words.
But Kelly can't resist—and what starts out as a quick peek soon becomes an unforgettable adventure!
Kelly Finds a Way is the beautifully illustrated story of a little girl who loves to explore Mommy's closet, playing dress-up with the fancy clothes and high heel shoes she finds there. But she knows Mommy's purse is off limits—until one day when she takes a look inside only to find herself tumbling down into the purse itself!
Finding herself among Mommy's things, Kelly at first enjoys exploring this strange and exciting place. But soon, she feels she would like to return to her own world. Can Kelly find a way out—and back into Mommy's arms?
A SPECIAL NOTE TO ADULTS READING KELLY FINDS A WAY TO THE CHILDREN IN THEIR LIVES
Kelly Finds a Way is a story about how a child's natural curiosity, when nurtured by a relationship with a loving adult, encourages exploration and expansion of a child's external surroundings and internal world.
A safe and secure foundation with a parent or other loving adult enables a child to feel less alone as the child deals with complex emotions, faces challenges and overcomes obstacles, developing greater resiliency, resourcefulness and competency along the way.
Reading stories like Kelly Finds A Way to a child helps to build and solidify secure attachments within a child. The voice of the loving adult is something a child carries inside as he/she navigates the challenges of day to day life.
Christal Daehnert, Ph.D.
Clinical Psychologist, Psychoanalyst, Mother and Grandmother